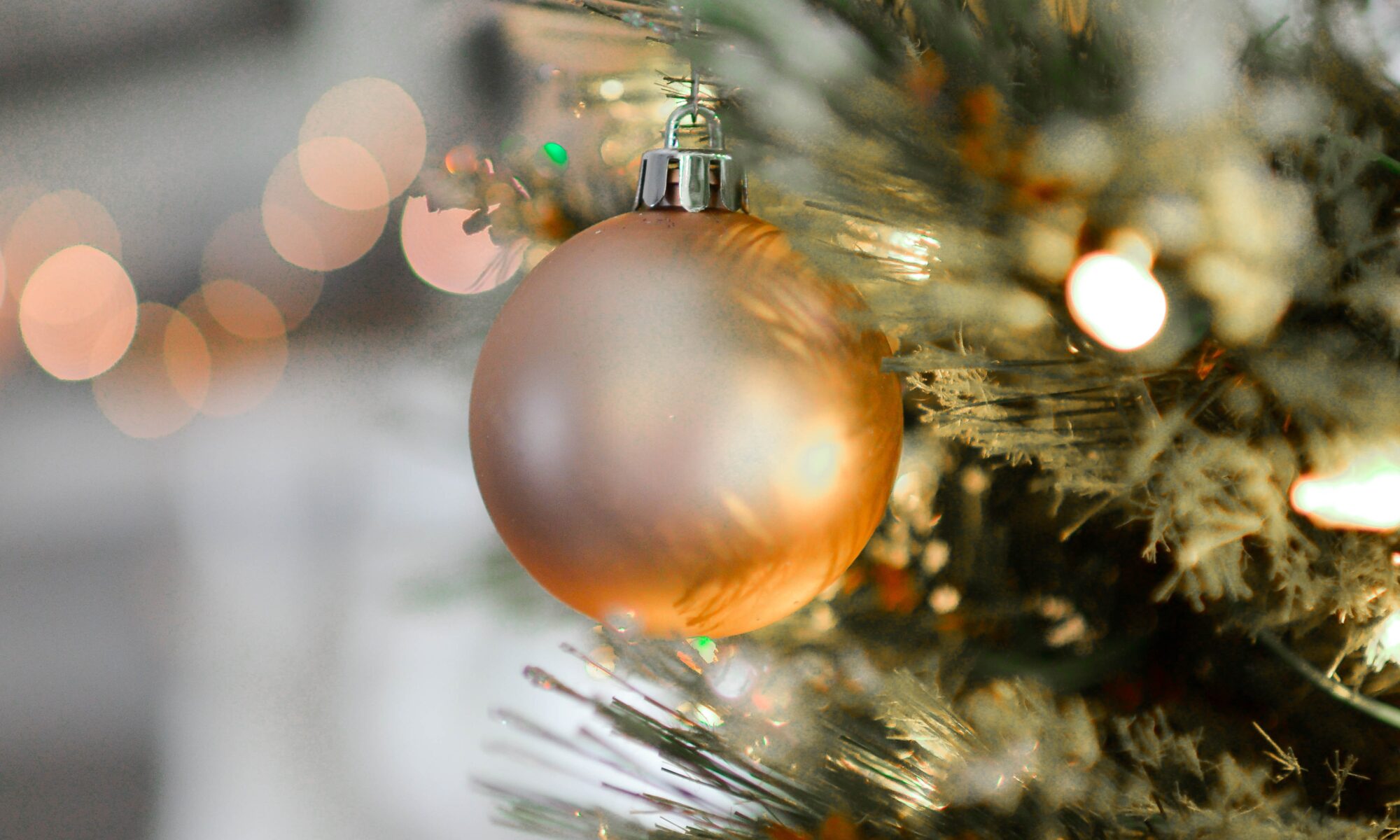 "It's the most wonderful time of the year. With the kids jingle belling and everyone telling you to be of good cheer…it's the most wonderful time of the year!"
For some people, this holiday song that gets stuck in our head is true, but for many people instead of this being a wonderful time of the year, the holidays are hectic, stressful, exhausting, sad, lonely, and the list goes on and on. How is it for you right now?
Here's what I'm observing
Our lives are busy and anything but problem-free. Work, day to day chores, school, life problems, addictions, illness, or the loss of a loved one are present in our lives regardless of the time of year.
The holiday season is filled with expectations. Expectations we hold for ourselves to do everything "just right." Expectations to carry out traditions handed down from past generations invite us to adopt an image of what our holiday "should" look like. Expectations from the world persuading us to want more, and accomplish more during the holidays!
But what if we stopped right where we are and made the decision to make this year different? What if we became more intentional and decided to make this year better?
What if hectic could be replaced with peace and calm? What if loneliness could be replaced with warmth and love? What if exhaustion could be replaced with energy, joy, and laughter?
Consider Some of These Tips
Be True to Yourself
Step back and consider the many areas of your life and responsibilities. What challenges have you faced this last year? What challenges are still unresolved?  What do you want your holiday season to look and feel like this year? Be honest and realistic. If it helps, have a conversation with yourself and even out loud😊 before all the expectations, invitations, and pressures start.
Expectations
Be aware of why you are doing what you are doing. Who will you disappoint or who will benefit? Be intentional. Don't get caught up in the "this is the way I have always done it" syndrome.
Does saying "yes" bring you peace and calm? If not, permit yourself to say "no."  For those few expectations that you do want to carry out, consider making small positive adjustments that will bring you relief and joy! Consider being honest with others explaining what you want and need this year.
Set Limits
Set limits to the amount of money you spend and the number of gifts you will buy. Consider setting a deadline for your shopping to be finished. Stop shopping on that date so you can enjoy the remainder of the season.
Set limits on the number of social gatherings you will attend. It's so easy to max out calendars; leaving no room to relax and enjoy this time of year. A gracious "no" is totally acceptable. Remember when you say yes to everything, you must say no to things that are likely more important. If you are going through a difficult time this year, say yes to only the things that will contribute to your recovery!
Ask for Help
It's okay. Ask for help!
Keep Meals and Household Chores Simple
Keep meals simple and healthy. Consider doubling the recipe each time you cook and put the extras in the freezer. On busy days, take your already made meal out of the freezer and reheat. You will thank yourself!
Keep up on the housework by breaking down chores into simple tasks that can be accomplished on different days. For example, bathrooms are cleaned one day, vacuuming done on another day, and laundry is done on the next day. You get the point!
Self-Care
Try to keep a daily routine. Eating healthy, making time for daily exercise, and getting plenty of rest will help with day-to-day stress, energy, and overall how you feel!
Consider Giving More of Your Most Valuable Asset
Did you know your most valuable asset and gift you can give to others is TIME? Your time. Invest in the ones you love most! Enjoy simple conversations and other simple activities you enjoy.   Most important…don't forget to laugh…..a lot!
Practice Gratitude often
What do you have to be thankful for daily?
Celebrate the Reason
"Today in the town of David a Savior has been born to you; he is the Messiah, the Lord. This will be a sign to you: You will find a baby wrapped in cloths and lying in a manger." Luke 2: 11-12 (NIV)
Something New for YOU!
Could you use some extra encouragement and support throughout the holidays ?
Plan on Joining  The Newest Walk and Talk Group as we support each other
Thriving Through the Holidays: Setting Healthy Boundaries
Click Here for more information and to register
If you found this helpful, please share! Thank You